Lupembe's legacy to young people & Children
Lupembe's Music Project is an initiative supported by Mr. Francis Lupembe to teach undeserved youth and children in the Kitunda ward of Dar es salaam to read, understand, write and play music.
Music skills is all I have and I believe if I inherit the youth with it, they can live better for life.
About Mr. Francis Lupembe
Mr. Lupembe believes in the power of music in transforming lives of undeserved youth and children.
He is 62 years old, he loves music; he's capable of playing piano and brass band and for the last 30 years he served as a church pianist at the Catholic church of Ukonga.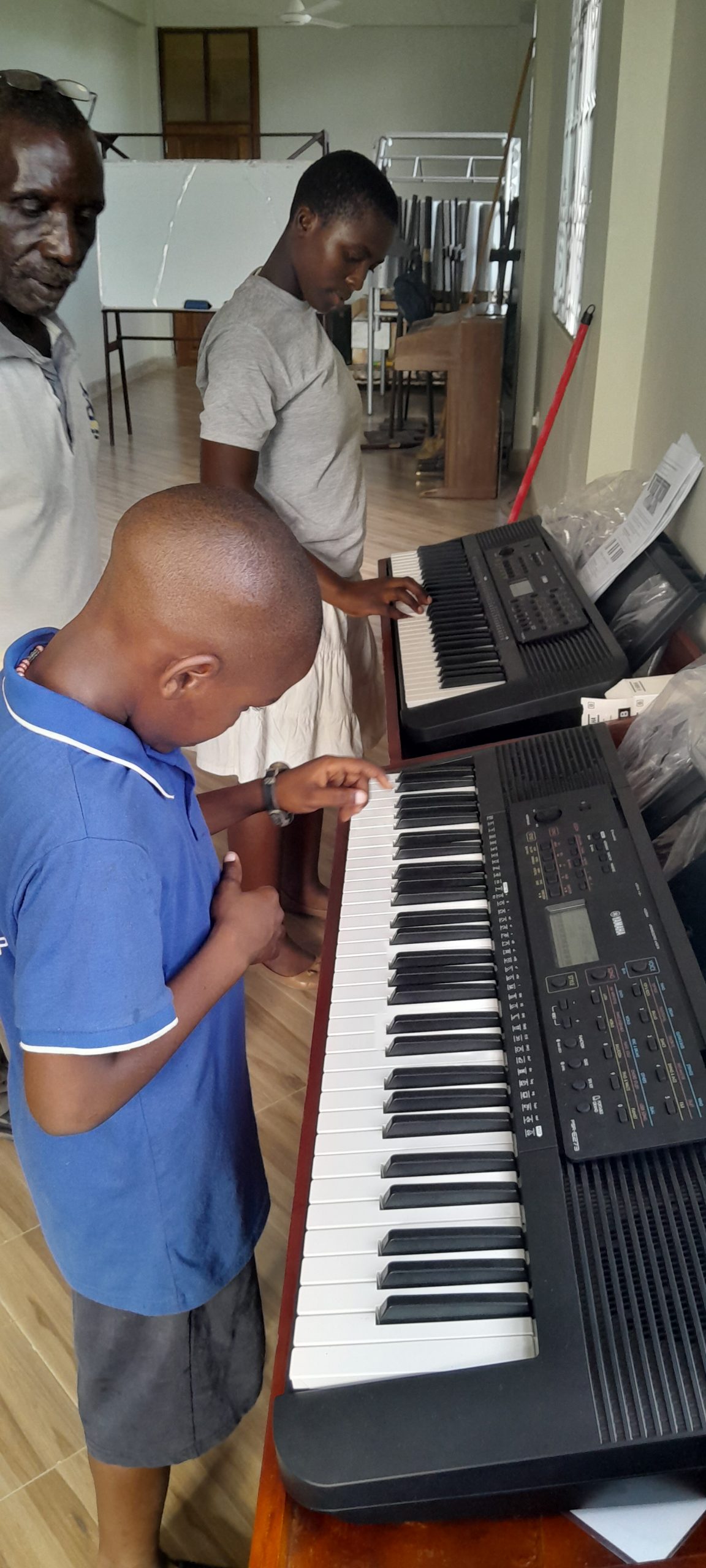 During his teenage age, Mr. lupembe worked as a store keeper at the US embassy in Tanzaniabefore retiring to start entrepreneurship activities in agriculture(hotculture).
He grows and sells vegetables at the sametime keeping chickens for sell. During evening Mr. Lupembe teaches young people and children to play music(Piano) in his compound.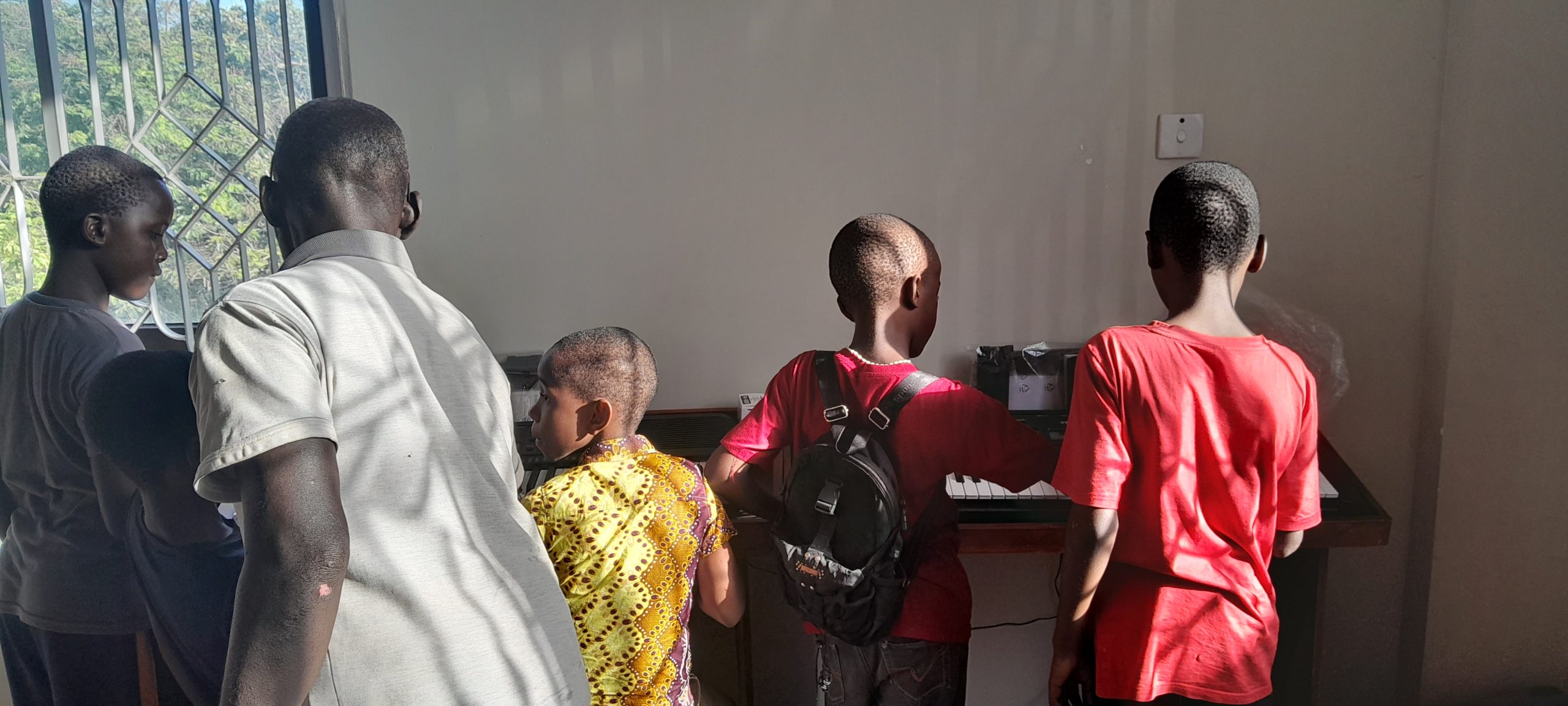 Together with Mr. Lupembe, Baraco Foundation has started an evening music program to equip youth and children with music skills in the Kitunda ward of Dar es salaam, Tanzania.
Through this program youth and children have free access to program and get busy engaged in music training instead of other youth peer groups activities that may be harmful to their future and community.
Mr. Lupembe plays a great role in this program in teaching how to write, read, understand and play music. He's the one volunteering his time to teach in this program.
To have a music production centre where undeserved youth and children will be equiped with music skills and knowledge and have access to explore, exercise, showcase their music talents and be able to find their potential in music.
As widely known, music instrument are very costfully. Our music class has only one 04 octave keyboard(piano) and one guitar.
The class require both melodic and non-melodic instrument for better experience and competency to our participants.
Such instrument includes a grand piano, brass band instrument, and not to forget music books.
You can support this program
It's simple to support our music program; we love that you contact us prior or immediately after sending us a support gift so that we are aware of it.
Below are the options you can consider supporting this program;
Please, do not forget to attach a notice or an attachment with your support gift telling us anything. We love hearing or knowing about those supporting us.
Also, consider covering all associated costs in shipping or mailing the gift because we are very small and such costs maybe a challenge to us.
You can write us a cheque payable to Baraco Foundation and mail it to our postal address below; This money will help us buy musical instrument at Dar es salaam.
Or you can make a direct bank transfer(SWIFT) to the organisation's Bank account below and write an e-mail to the office@baracofoundation.or.tz that your support gift is towards our music program.